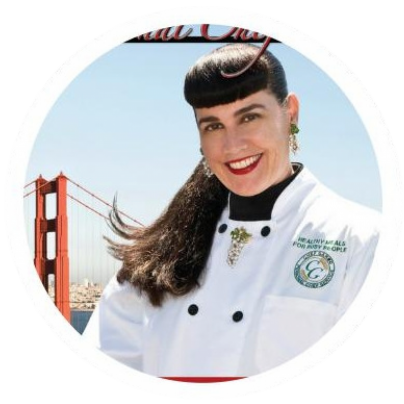 By Chef Garbo
April 4, 2014
The incredible edible egg has been the symbol of fertility and rebirth for centuries.  In fact, the art of Easter Egg decorations goes back to the ancient Greeks, Egyptians, Romans, and Persians as they enthusiastically celebrated the coming of Spring. Today, the skill of Easter Egg decorations comes in many different art forms, the most famous being the expensive Faberge eggs and the techniques used by the early American Pennsylvania Dutch settlers, who are credited with bringing the craft of dying Easter eggs to America.
And techniques I give you… For some really fun Easter egg decorating ideas click here.
Deviled Easter Egg Recipe
So what do you do with all those beautiful decorated Easter eggs?  You make Deviled Eggs of
course!  Check out the below recipe which features wild Ramps from my garden!
Ingredients
*    8 hard boiled eggs
*    4 tbsp mayonnaise
*    2-4 tsp Dijon mustard, to taste
*    2 tsp white vinegar
*    2 tsp minced shallots
*    ¼-1/2 tsp salt
*    ¼ tsp Worcestershire sauce
*    ¼ tsp ground black pepper
*    pinch of curry powder
*    6 drops hot red pepper sauce
*    paprika for garnish
*    ramps or chives for garish
Instructions
Hard boil your eggs for 15 minutes, then plunge in cold water and let them cool completely. You could even boil them the day before you want to make your deviled eggs. Once the eggs are completely cooled, shell them, then cut them in half lengthwise and leave the whites intact. Carefully remove the yolks, and place them in a bowl.
In the bowl, mash the yolks with the mayonnaise, mustard, vinegar, shallots, salt, Worcestershire sauce, pepper, curry powder and hot sauce.
Spoon or pipe the egg yolk mixture into the indent of the egg whites, mounding the mixture slightly. If you wish to pipe the mixture in, use a star tip on a pastry tube.
Garnish with a sprinkle of paprika, and a couple of cut ramps or chives. Refrigerate until you are ready to serve.