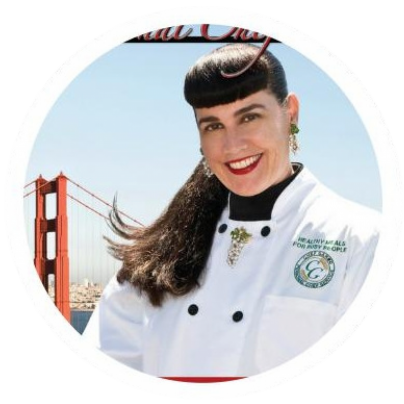 By Chef Garbo
March 4, 2010
Every year, I like to promote my Valentine's Day "stealth dining" dinner party package. Who doesn't love to host a fabulous dinner party without all the fuss? The concept behind "stealth dining" is that as a Personal Chef I do all the prep work and my clients take all the credit!
In addition to offering a small dinner party service, the "stealth dining" package also makes a great Gift Certificate idea. A newsletter via Constant Contact is my preferred marketing method of communicating this service to my clients and prospects.
To help my clients pull off the Valentine's dinner party seamlessly, a proposed menu plan is presented for their approval.  Then the dinner menu is prepared in their kitchen, in advance, on the day of the event so everything is fresh serve. My clients also receive a photo of each course that includes heating and plating instructions so everything will be beautifully presented.
Sample "Stealth Dining" Valentine's Day Dinner Party Menu
Minted Shrimp and Pea Salad with Dijon Wine Dressing
Lamb Shank with Blackberry Wine Sauce on a Bed of Mashed Potatoes
Heart Shaped Valentine Cookies
Chocolate Martini
The favorite dish among my clients is by far and away the Minted Shrimp and Pea Salad with Dijon Wine Dressing. San Franciscans are a very discriminating bunch when it comes to a fine dining experience and the Minted Pea Salad is always a hit because it's an unusual and elegant mix of flavors.
The bottom line in this challenging economy is to provide an affordable service. Chef Garbo's "stealth dining" for Valentine's Day is indeed a cost effective alternative as my clients get the fancy restaurant look, feel and taste without the fancy restaurant expense!