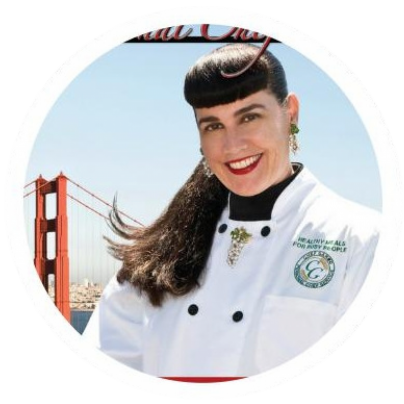 By Chef Garbo
October 4, 2014
With Thanksgiving approaching I thought it fitting to present two simple yet elegant recipes in keeping with the spirit of the Holidays. I always love a fun cocktail to accompany my meals so I crafted a Fall inspired sipper combining apple cider and sparkling mead by Heidrun Meadery that's paired with an autumn colored tossed green salad made from shaved butternut squash, peppery arugula & a grainy mustard vinaigrette. The light and refreshing bubbles of the sparkling mead cocktail is perfect with the salad. Enjoy!
Shaved Butternut Squash Salad
Ingredients:
2 Tablespoons white balsamic vinegar
3 tablespoons extra-virgin olive oil
1 teaspoon whole-grain mustard
2 scallions minced, white portion
1 teaspoon ground pepper
1 teaspoon salt
1 cup butternut squash, peeled, then shaved with peeler.
1 cup carrots, shaved
6 cups fresh arugula, freshly packed
½ cup dried cranberries
¼ cup toasted pepitas or sunflower seeds
Instructions:
Combine the first six ingredients in a small jar with a lid and shake vigorously to combine. Pour into a medium bowl. Shave off butternut squash & carrot and marinate in dressing for 15 to 30 minutes. Add arugula & toss to combine. Top with dried cranberries & toasted pepitas.
 Sparkling Mead & Cider Cocktail
½ cup apple cider
1 shot vodka
1 Dash cinnamon
1 Dash nutmeg
1 tsp maple syrup
½ cup Heidrun CA Orange Blossom Sparkling Mead
(or Prosecco)
1 teaspoon each of coarse sugar and ground cinnamon (garnish)
Combine coarse sugar &amp; cinnamon in a shallow bowl. In another shallow bowl pour a bit of the apple cider. To rim glasses, first dip the glass rim in the apple cider then dip into the sugar cinnamon mixture. In a shaker combine the cider, vodka, cinnamon, nutmeg and maple syrup with ice. Shake well and pour into champagne or martini glass ¾ full and top with Heidrun sparkling mead or champagne. <a href="http://heidrunmeadery.com/shop.html" target="_blank">Click here to purchase Heidrun CA Orange Blossom Sparkling Mead.</a>
Note: If you're really short on time and ingredients then fill each flute with a mixture of 3/4 champagne to 1/4 cider and voila!