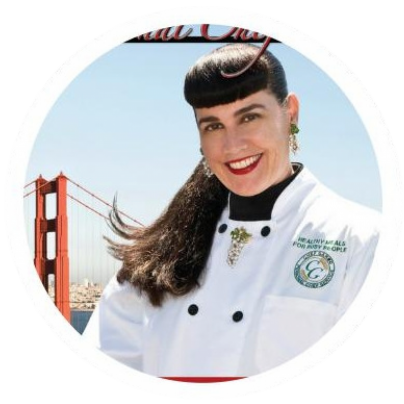 By Chef Garbo
December 4, 2011
Christmas Cookies today have historical roots based on biscuit recipes from Medieval Europe which contained ingredients such as ginger, black pepper, almonds, cinnamon and dried fruit. During the 16th century, Christmas biscuits grew in popularity across Europe which included lebkuchen (a traditional German baked Christmas treat that resembled gingerbread), the papparkakor (a ginger snap) which was popular in Sweden and in Norway it was the krumkake (thin cylindrical lemon and cardamom scented waffle cookies) that were all made at Christmas time.
Between 1871 and 1906, the Dutch and German settlers in America introduced an array of cookie cutters, decorative molds, and festive holiday decorations as a result of changes to the import laws and this brought a vast amount of inexpensive goods to our Christmas markets. "Unlike homemade counterparts, or local tinsmith's wares, these tools depicted highly stylized images, often drawn from secular themes or…with subjects designed specifically to hang on the Christmas tree. Likewise, recipes appeared in popular cookbooks to better match the demands of such utensils…In a sense, with the advent of inexpensive tin cutters, new emphasis was placed on shape, where in the past, many homemade cookies simply had been square or round. Bells, Christmas trees, camels, crimped wares (cutters with zigzag edges), lilies, Santa Clauses, turkeys, all of these elaborate shapes tended to deemphasize texture and flavor."
—The Christmas Cook: Three Centuries of American Yuletide Sweets, William Woys Weaver [Harper Perennial:New York] 1990 (p. 106)
In the United States, the tradition where children leave cookies and milk out for Santa on Christmas Eve dates back to the 1930s. The cookies were often cut into Holiday shapes like candy canes, stars, snowflakes, gingerbread man, and Christmas trees.
Short Cut Cookie Decorations
If you find you're pressed for time then you might try the baker's short cut by decorating chocolate frosted Oreo cookies as pictured in the above photo. It takes very little time and the kids will love it! All you need is a frosting bottle which you can get at your local store and a package of dark or white chocolate frosted Oreo cookies and you're ready to go!
Make your Holidays more festive with colorful hand decorated Christmas cookies!